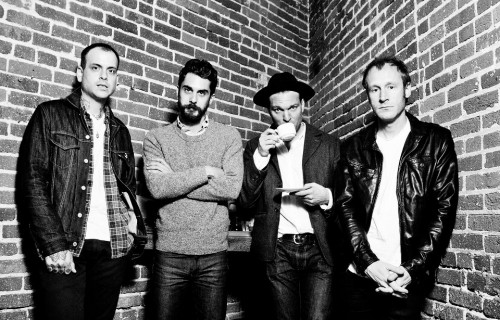 Cold War Kids are streaming their new album Dear Miss Lonelyhearts in full over at Huffington Post.  The album follows on the heels of 2011′s Mine is Yours,  as well as their leading single – the piano-driven, Springsteen-sounding single 'Miracle Mile'.
Much like their last album, the band's non-complacent quest for huge catharsis is evident. But the means are all new. The record dabbles in some experimental new territory for the band, some electro-futurism sneaking into the mix, while also maintaining that ragged soul and classic instrumentation that makes the band feel so organic, and almost genre-defining.
According to crooning frontman Nathan Willett, the lyrics are largely inspired by the book "Miss Lonelyhearts" by Nathanael West.  He told HuffPo, "'Dear Miss Lonelyhearts' is taken from a book about an advice columnist who has a crisis about his readers suffering and his inability to truly help them unless he examines himself.  The struggle of his character worked their way into many of the songs."
Listen to Dear Miss Lonelyhearts in full here.
More from Best Fit