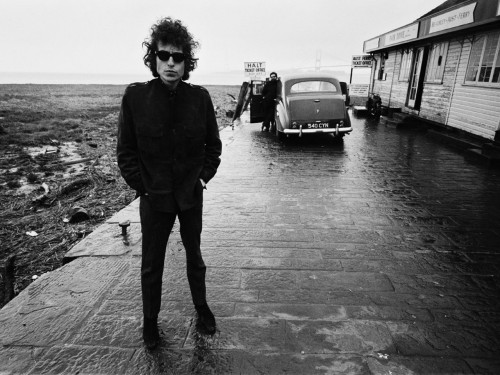 Bob Dylan is said to be considering playing a special one-off show in Swansea to mark the centenary of Dylan Thomas' birth.
Dylan, real name Robert Zimmerman, took his stage name after being influenced by the late Welsh poet and has now been asked by a Swansea MP to perform in the city during 2014.
According to This Is South Wales, Geraint Davies, Labour MP for Swansea West, raised the possibility in the Houses of Commons earlier this week.
He said:
"Bob Dylan named himself after Dylan Thomas. We in Swansea will celebrate the centenary of Dylan Thomas's birth in 2014, and I have asked Bob Dylan whether he would be prepared to give a centenary concert in Swansea, in order that he could blend his music with Dylan Thomas's poetry. 

Sony Music has come back and said that Mr Dylan is thinking very positively about the idea."
Dylan Thomas, regarded as the Welsh Rimbaud, once called this birthplace of Swansea an "ugly, lovely town", a quote which 1997 film Twin Town later offered a somewhat ruder version of.
Thomas died in November 1953, after battles with alcohol addiction.
More from Best Fit