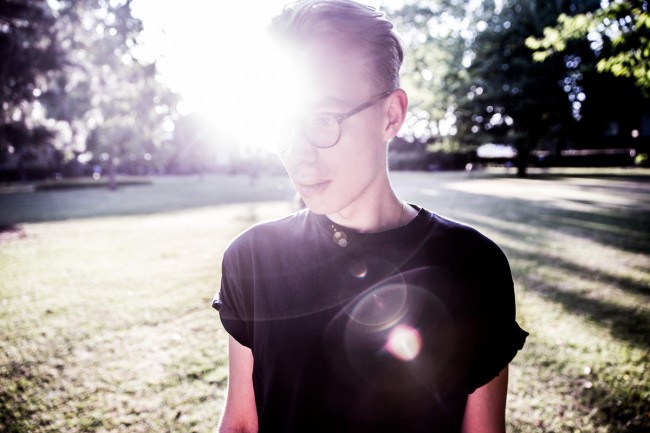 As one of the few labels with a quality control and ethos that remain inextricably linked, new signings to Erased Tapes are immediately of interest, allied to an ambitious vision that's about forward-thinking expression as much as the emotional intelligence that unites the entire roster's output.

The latest member of the London (by way of Berlin)-based label family, Douglas Dare sees the first fruits of his affiliation appear next month with debut EP Seven Hours.
Dare's an obvious candidate for label head Robert Raths' m.o., with a compositional process and collaborative recording methods that demonstrate a somewhat fluid sonic construction but a final delivery shaped by modern ears. The son of a piano teacher, Dorset-born Dare is attuned to the ebb and flow of a familiar stuttery melodic framework; the same one that breathes life into the work of contemporaries such as Sampha and James Blake.
Dare studied music at University in Liverpool and began writing in 2008. His songs starts with poems, which take life as improvisational melodies, piano lines and percussion find their way to the final recorded tracks and 'Lungful' sees the 23-year old's talents justifiably represented. Built around a comforting, meandering piano and a quite breathtaking but economical vocal, the song pushes through on the level of raw emotion as lyrics, space and sound play out around one another.
"Take in a breath and treasure the light…I will not let you fail", asserts Dare, a moment of doubt and desperation flickering around the (self-)assurances as the track builds. It's tense, fragile and with a simple but nuanced beauty. Listen below.
Seven Hours is released on CD, 10″ Vinyl and Download on 30 September. Douglas Dare plays three shows in London in the coming months Bush Hall (29 August), St Barnabas Church (23 September) and Village Underground (1 October).
More from Best Fit