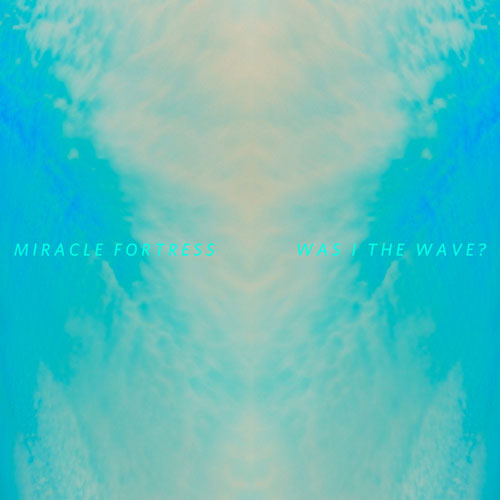 Was I The Wave? indeed. Fashions bleed into one another, even endless summers fade away eventually, but the blissful layered voices and spine-stroking melodies of The Beach Boys still form a crest on the pop surf, the zenith for anyone aiming to make something heavenly out of a few harmonies and a hook. In 2007, Miracle Fortress were the latest wave, their debut album Five Roses a jeweller's window of stunning gems, each of its dozen tracks offering up something to love, a tune to hold dear. Naturally, no one bought it.
Four years on, they're back to try again – although "they" is plumping up the numbers a bit. Miracle Fortress are, is, Canadian artist Graham Van Pelt, a Montreal Prince Rogers Nelson, composing, arranging, producing, engineering, and pretty much performing everything himself. Possibly getting the tea too. It all stands to reason: music as forensically and indulgently assembled as the gossamer beauties on Five Roses is the sort of thing only a sole worker will have the patience for. You can imagine a bassist harrumphing as the 19th crystalline harmony of the day is bedded into 'Poetaster'. Alone, Van Pelt can knuckle down to all the pretty adornment he likes – but he's not been shut in his own little world these last few years, there's no stasis about Was I The Wave? Where Five Roses felt analogue, all gently plucked guitars, tapped drums and sympathetic synth washes, this one nudges towards the digital. It's electronic circa 1981, surfing on a chillwave.
After Five Roses' battering of your hook receptors, Was I The Wave? is sparing with its gifts. Four of its 10 tracks are instrumental – bar the odd ahh, the occasional mmm – as it holds back its harmonic highs. It's a tease. The instrumentals are lush, built from found sounds moulded into tunes like Boards Of Canada at their most friendly, but they're sideshows, segues between killer melodies. The first of these is single – promo, free download, whatever – 'Raw Spectacle' which shimmers and cascades behind glorious meshed voices, as if the Pet Shop Boys decided Fleet Foxes were their ideal vocal foil. Soon 'Spectre' bursts from shy organ and kinetic judder to slay you with the shivers. "You can't keep this up," sings Van Pelt in his sweet, open tones; that's what we were thinking, but he's not done. 'Everything Works' is another loveable tune over electronic swells and new wave guitar, clipped and neat.
Then 'Before' is a thrumming, clicking break before the sod-the-haters pop gold of 'Miscalculations', where thick bass and sky-high synths underpin the album's most likely (but unlikely) hit. It has a verse that outshines even an earworm chorus and still finds space for metallic Joy Division guitars and a collapse into ancient space age effects straight out of a 70s Doctor Who quarry. For an album that's coy about its strengths, Was I The Wave? ends up dishing out more than you'll get on your common-or-garden LP of pop classicism. But is it enough just to beguile from the sidelines? This accessible, gorgeous craft should be everywhere. While it fails to trouble the chart scorers, you have to wonder whether there's really a place for Van Pelt's singular endeavours. Hell, if there's not, make one yourself.

More from Best Fit