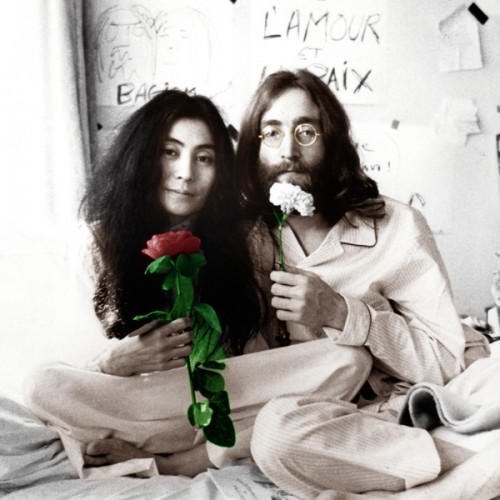 Yoko Ono is set to celebrate her 80th birthday with a rare Plastic Ono Band show.
The group, founded with late husband John Lennon, released ten albums during the '70s and has featured the likes of Eric Clapton, Frank Zappa and Phil Spector among its vast roster.
Ono last released an album under the moniker back in 2009, recording Between My Head and the Sky with her son Sean Lennon.
Ono and Lennon will now play this special show at Berlin's Volksbühne on 17 February, the day before the former's birthday.
The choice of setting harks back to the band's very formation, as Ono explained a few years back:
"As I was asked to do a show in Berlin before John and I got together, I wanted to use four plastic stands with tape recorders in each one of them, as my band. I told that story to John, and he immediately coined the phrase PLASTIC ONO BAND."
Ono recently reached out to Sir Paul McCartney after he refused claims that she "broke up The Beatles".
"I thought people knew that I was not responsible, but surprisingly, many people still felt that. He was very brave. So I'd like to say, 'Thank you, Paul. I love you, we love you'."
More from Best Fit