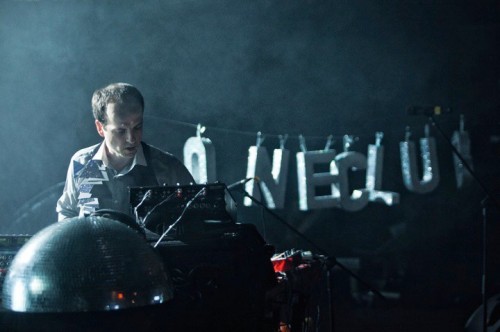 Electronic composer Matthew Herbert will re-release his 2001 record Bodily Functions before putting out a retrospective compilation.
The renowned producer, who recently started working with the BBC to relaunch the Radiophonic Workshop, will reissue the LP on 17 December via own label, Accidental Records.
Herbert will follow this with a boxset release of works dated from 1996 to 2006. This will surface on 4 March 2013 by the name of Herbert Complete.
The reissue's tracklisting is below in full:
CD 1:
1 You're Unknown to Me
2 It's Only
3 Foreign Bodies
4 Suddenly
5 I Know
6 Leave Me Now
7 The Last Beat
8 You Saw It All
9 On Reflection
10 About This Time Each Day
11 Addiction
12 I Miss You
13 It's Only a Reprise
14 The Audience
CD 2:
1 Back to the Start (Mr. Oizo 'Non' Mix)
2 You Saw It All (DJ Koze Mix)
3 The Audience Vs Jamie Lidell and the Famous Szizlas
4 Foreign Bodies (Plaid Mix)
5 Leave Me Now (Recloose Mix)
6 Foreign Bodies (Dave Aju Mix)
7 Back to the Start (Herbert)
8 Suddenly (Phil Parnell's Pianissimo Play Through)
9 Addiction (Nobukazu Takemura Mix)
10 Leave Me Now (Richard Devine Mix)
11 The Audience (Matmos Shifted My Tongue)
12 Addiction (Perry Farrell Version)
13 It's Only (DJ Koze Mix)
Listen to 'Leave Me Now' below:
More from Best Fit