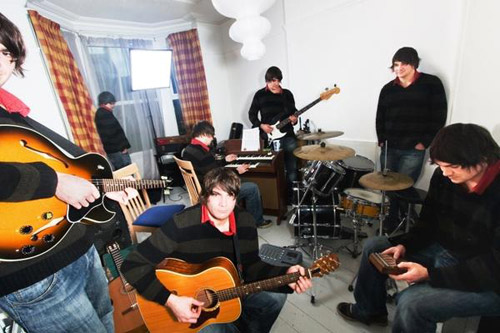 We are double-dipping today at TLOBF; not only do we have an exclusive album out-take from ex-Gorky's Zygotic Mynci Richard James but also a video exclusive. Yes, we know, you love us; just remember us at Christmas, okay?
'On The Waters' is a gentle acoustic ballad that may not have made in onto his forthcoming album We Went Riding, but will certainly make it onto your "Lovely Songs" playlist.
Richard James: 'On The Waters'
Next up the gentle strumming continues in the video for title-track 'We Went Riding'.  Put your feet up and enjoy this exquisite and intimate performance by Richard and friends.
We Went Riding is due out on the 21 of June.
More from Best Fit