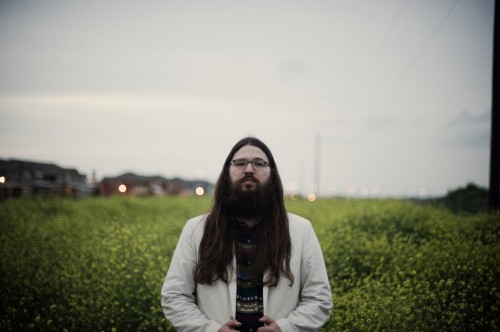 Richmond, Virginia native Matthew E White takes the Best Fit Q&A and tell us about his dreams of rotting teeth, why he wants Aquaman 's super-powers and who he'd most like to say sorry to (or not).
Who would play you in the movie of your life?
Philip Seymour Hoffman
What would your superpower be and why?
I'd like to be able to breath underwater like Aquaman, I think that it would be extremely relaxing to be able to swim around in such a way.
What's your idea of heaven?
Falling asleep on the couch watching Sportscenter after a long and successful day in the studio.
What one thing have you learnt from your parents?
Work hard. Be nice. "Heap the bushel." Do the right thing and the right thing will happen. That's four things – they taught me a lot.
What song do you wish you'd written?
Mrs Robinson
If you could say something to your 15 year old self, what would it be?
"Practice more!"
What's your re-occurring nightmare?
"That my teeth are rotting out, I think thats supposed to be related to being stressed about finance which makes sense."
What song will they play at your funeral?
Well, if they can get a good enough band with what I can manage to leave behind they should play "Didn't He Ramble" …but that's only if the band is good enough! And that will be at the end when the mood is always a bit lighter. I'm not sure about the beginning part yet. And again, in case you are in charge, only if the band is killer!
What five people would you invite to your fantasy dinner party?
George Martin, Bill Belichick, Philip Seymour Hoffman, Dr. John, Teo Macero. I think that would be a rousing round-table!
Who would you most like to apologise to and why?
I can't tell you that! I have to apologize to them first!
Big Inner will be released on 21 January via Domino. Matthew E. White and his Spacebomb band play The Lexington on 23 January.
More from Best Fit